Italian Wine – Unique flavors over time
Italian wine is one of the oldest wine producing cradles in the world. With leading wine brands such as Moscato d'Asti, Chianti, Amarone and Prosecco with a variety of indigenous grape varieties, bred as well as wine styles.
---
Named "Oenotria" by the ancient Greeks due to the abundance of vineyards, Italy had a long-standing culture that seemed inseparable from wine. Grapes are grown all over the country in this boot-shaped country. From the vineyards in the Apennine Mountains stretching from Liguria (North) to Calabria (South).
Italy – Unique country about wine
With great favor from nature has brought this Mediterranean country great conditions for growing vines. Climate varies significantly across Italy, with temperatures depending on the terrain. In general, most of the highest quality grape fields are planted on low slopes of hills – picturesque and picturesque hillsides.
Italy is divided into 20 administrative regions and all these regions produce wine (to some extent). The most famous wine regions in Italy and around the world must include Tuscany, Piedmont, Abruzzo and Veneto.
Land of legendary vines
In Italy there are more native grape varieties than any other country in the world. Vineyards in Italy are home to more than 2000 grape varieties including native grapes (about 500-800) and exotic varieties. The names that make up the famous name of Italian wine must be mentioned:
– Sangiovese (the most widely grown variety in Italy) – associated with Tuscany where Super Tuscan wine bottles captivate people.
– Nebbiolo – associated with the Piedmont region, northwest where bottles of wine are the oldest.
Also not to mention Muscat white grape variety (Moscato Bianco) has created great white DOCG wine bottles. Besides, there are other varieties like Montepulciano, Trebbiano, Barbera, Nerod'Avola, Primitivo … and of course also Pinot Grigio
The place that produces the most delicious wine
Each grape region has its own distinctive wines. Some regions are famous for their large volume production and presence around the world. Some because of the quality, the taste of the wine is completely special.
Tuscany region is always known for Chianti bottles or Super Tuscan bottles. Piedmont region is famous for its Moscato d 'Asti line. At Veneto features unique Prosecco bottles of Valdo Prosecco. Or the famous name of the best and the best wine in the world: Amarone della Valpolicella of Cantina Valpolicella Negrar.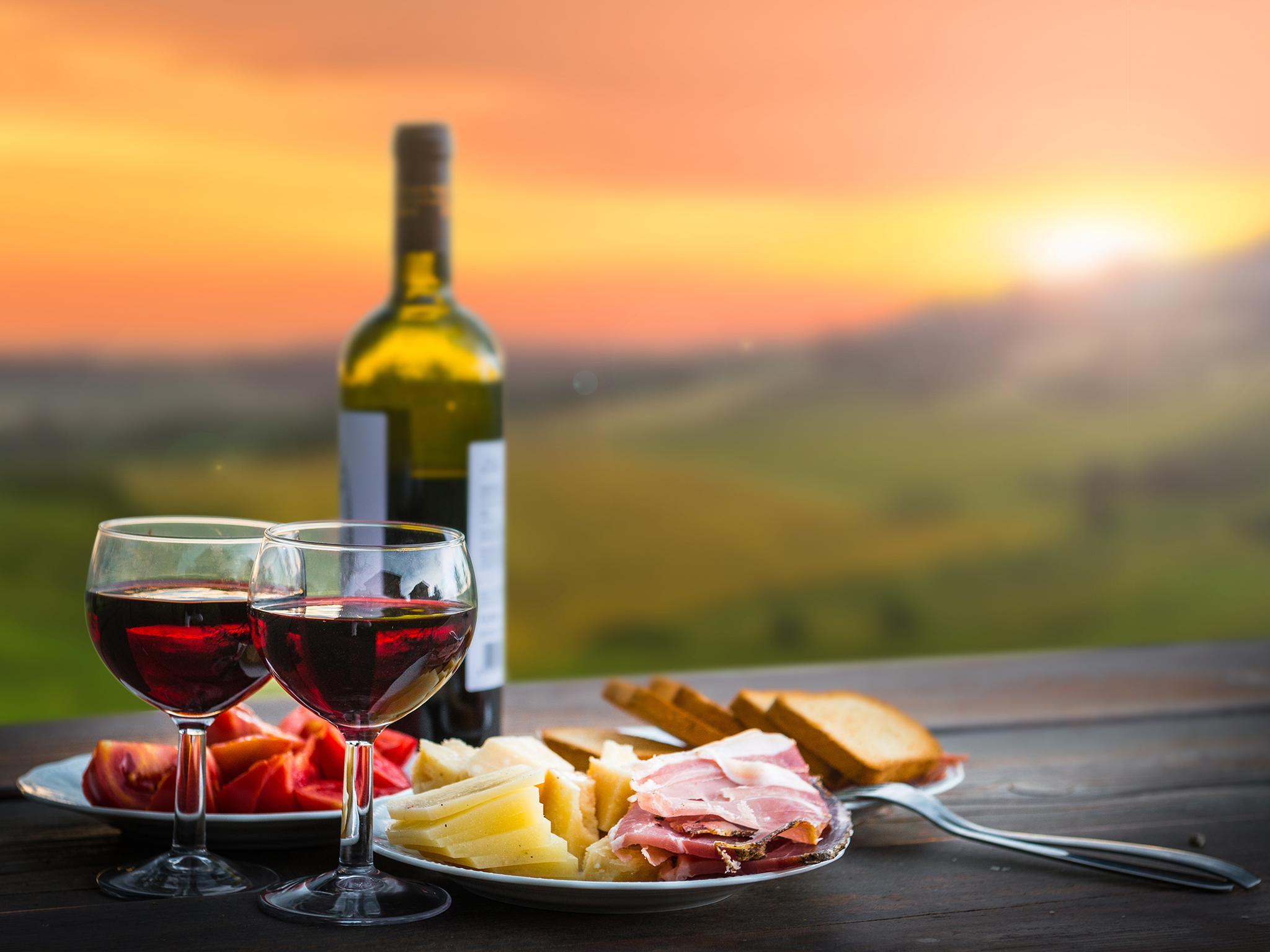 The native grape varieties in Italy, although quite famous or not, face fierce competition from the popular French grape varieties around the world such as Cabernet Sauvignon, Merlot, Chardonnay and Sauvignon Blanc.
These grape varieties are being grown more and more throughout Italy with the emergence of more successful names of the wine from this French grape variety. For example, the Sassicaia Super Tuscan bottle from Bolgheri is known to be the most expensive and expensive wine of Italy. The main ingredient of this premium Italian wine bottle is blended (blend) mainly from Cabernet Sauvignon and a little Cabernet Franc.